Well its 5 days and counting before I jump on the plane for the beginning of my adventure. Excited for sure, but still doing some last minute things as always. Today my Eurail pass came, so that is a relief as rail travel in Germany is not as cheap as I thought it was. Also my SIM Chip came for my phone, so any of you fools out there who want to talk to me, can call me while i'm all over europe. Warning the number is based in Estonia, so i hope you know a cheap way to call an estonia cell phone.
So lets go back about a year to how this whole trip began. The first round of the FIFA lottery ended on March 31st, 2005. Just for a whim i'm figured ok let me enter, so on the last day I entered and requested 1 ticket for USA TST-5(Team Specific Ticket, 5 games). The winners were to be pulled April 15th, so I figured I didnt have to wait that long. Well how I found out was interested. April 16th I was traveling to Baltimore to see the incredible Nikka Costa
perform and do this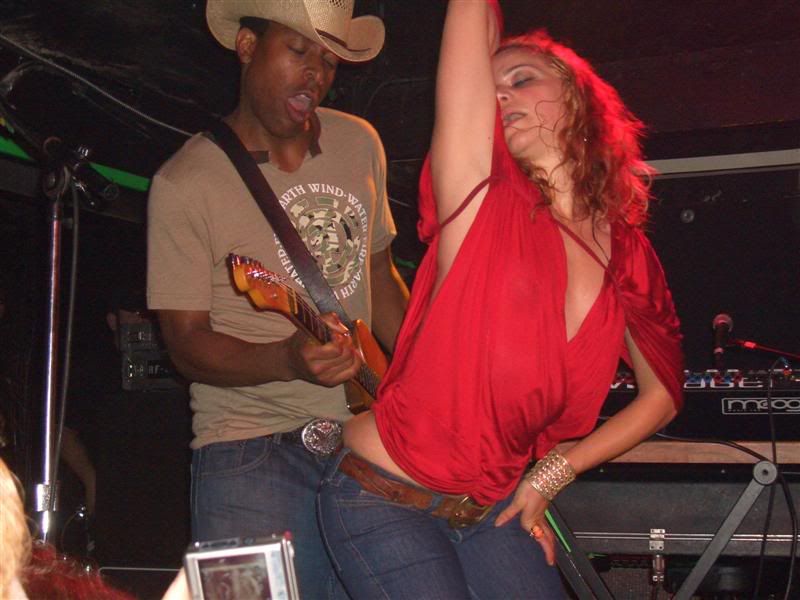 Well before the show going to the ATM machine to get a buck bucks, It said insufficient funds. I was like what? No problem at the time and just used a different card(its good to have 2 bank accounts, whew..) Did not think too much about it at the time, but after the show going to my boy Ern's house I used his internet to check my online statement, but nothing funny was showing, so i was baffled, figured when I got back to NYC the next day i'd goto the bank and check it out. I get home on the 17th and see in my email box
Your application for tickets for the FIFA world cup has been accepted
and then I realized what happened, they sucked 600 bucks, probably the best 600 bucks I ever spent out of my bank account so they could earn interest on it and millions of other dollars for a full year. Well right now considering a 60Euro ticket is selling for 600 bucks, let them keep all that interest.
Now why the World Cup do you ask? Many of my friends are like Ayan, didnt know you were a soccer fan. Well i'm a total sports nut, i'll watch just about any sport on TV, The Indy 500 this weekend, if I'm up at noon on Sunday i'm watching. Kentucky Derby, watched it. Daytona 500, would'nt miss it. Now i've been following soccer on the international level since the 2002 World Cup when the USA had a strong performance. I must say the Euro 2004 games were amazing, from that first France vs England game, where England basically gave the game away in the last 90 seconds. Also vividly remember in the 2002 World Cup Senegal beating Sweeden at like 2am here local time, and hearing all the Sengelese folks up on 116th Street explode into the street and celebrate.
Just some information about the World Cup and its huge appeal. The United Nations lists 191 countries as members.
. Yet FIFA had 205 nations attempt to qualify for the most recent World Cup. 3.2 million tickets are on sale for the whole tournament and all are sold out. This outnumbers the amount of tickets sold at the recent Athens Olympics that claimed 2.6 million tickets, but anyone watching it saw tons of empty seats.
Ok as long as internet access is available, I hope to post everyday at least once during my trip. So stay along for the ride. My itinery for the first few weeks of the trip are Helsinki, Tallinn, Riga, Vilnius, Warsaw, and onto Germany.