Everyone wraps up 2007 in a different way, so i thought I would add my 2 cents to the mix. In 2007 2 countries England and Brazil had totally different years on and off the sports fields. They played each other once on June 1st at the newly opened Wembley stadium, the game was a 1-1 draw, but Brazil scored their goal in the 90th minute in Injury time, snatching what was surely going to be a rousing England victory in their first game at the National stadium.. The rest of the year went decidely in Brazil favor.. Lets start with the England shortcomings, hang on the list is long!!!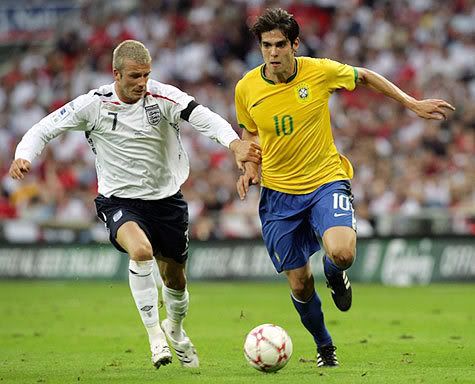 England had a horrible year in 2007 plain and simple. Ricky Hatton the only decent fighter of recent memory from England was undefeated going into a match with Floyd Mayweather Jr in Las Vegas, due to the cheap British pound, they flocked to Las Vegas to support their man in droves. As usual they drank the town dry and made buffons of themselves booing the USA national anthem before the fight. Well after Hatton was knocked on HIS ASS not once but twice in the 10th round, they went out to drink some more, probably try to screw some whores and left the USA with their tails firmly planted between their legs..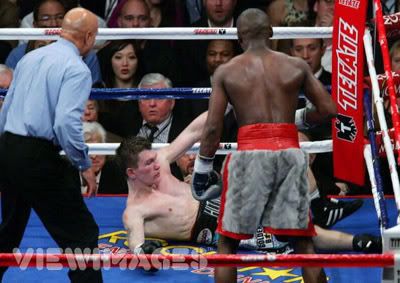 Lewis Hamilton was a rookie smash sensation on the Formula 1 racing scence for 2007. Never had a rookie won the Season championship for most of the season Hamilton was winning and beating his teammnate and rival defending 2-time World champion Fernando Alonso. Well during the last 3 races of the season Hamilton basically choked, with his first non-finishing performance, and then an 8th place in the last race to lose the title by 1 point. I must say I knew nothing about Formula 1 before my trip to Montreal during the Grand Prix, but I will do my best to stay in tune with it from the start of next year to see if Hamilton can win the championship and the riches and bitches that will go with it!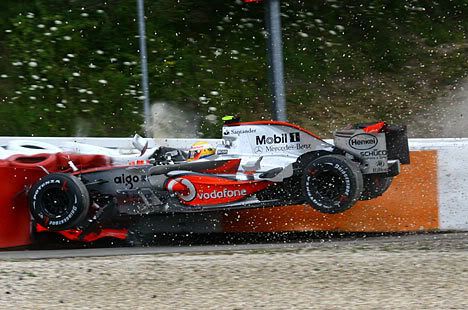 A sport I know NOTHING about, the Rugby World Cup was this summer. England which won it won the whole tournament in 2003 were underdogs in 2007, but made it to the finals where they lost to South Africa by a score of 15-6, knowing nothing about Rugby, i'm not sure if this is a close game or an ass-kicking, whatever the case England lost..


I've written about England crashing out of the Euro2008 in the qualifying phase, so not much more to say, other than England is not as good as the players or the fans think, they are like the Chicago Cubs, but not as loveable.


Liverpool, 5 times champions of europe lost in the Champions League final to AC Milan. While Liverpool has many foreign players, they are still an English team


In other news, Queen Elizabeth II became the oldest ever serving monarch at a whopping 81 years old, now in power for 55 years her son Prince Charles is wondering if he will ever be King, I think this year he is going to invite his mom Skydiving for her birthday!


The most talented soul singer to come from England in years, Amy Winehouse while this was her breakout year it was not her first album or first year. Yet she became an international star singing about how she won't goto Rehab, well after seeing her walking in the streets like this i think she needs to take her ass to Rehab, let see how she does on the Grammy Awards coming up in a month.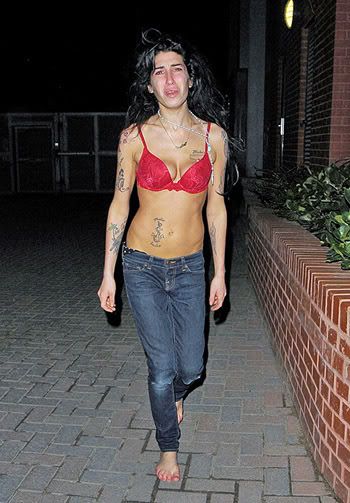 Ok the good coming out of England, well I have to say they have a bumper crop of large boobied glamour models, girls i dig like Keeley Hazell, Michelle Marsh, Lucy Pinder, Danielle Lloud, feast your eyes on them.

Ok now Brazil had a totally awesome year in sports, finance, and naturally supermodels. Lets start out with Brazilian IndyCar driver and 2 time Indy 500 winner Helio Castroneves winning Dancing with the Stars. Go go Helio and enjoy that young 19 year old partner of yours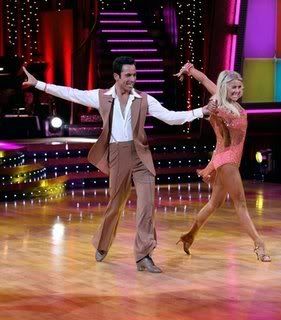 Soccer the national passion of Brazil also had a bumper year, they won the 2007 Copa America, the semi annual competition of all the national teams in South America, beating their rivals Argentina in the Finals 3-0. Also the FIFA Beach Soccer World Cup, yeah I bet you didnt know they had such a beast, but it was held in Rio and Brazil beat Mexico in the finals for another title. Along with winning the right to host the 2014 World Cup, and starting out their 2010 qualifying campaign with 8 points from 4 games, not the best start but easily in 3rd place with still 14 games left to play over the next 2 years.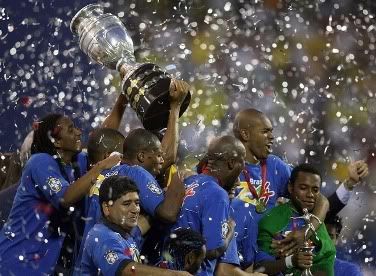 Kaka (known to his mother as Ricardo dos Santos Leile) won the FIFA World Player of the Year award, along with a champions league crown playing for AC Milan. While many feel he was not the best player in the world, he won, so whatever the powers that be feel he was.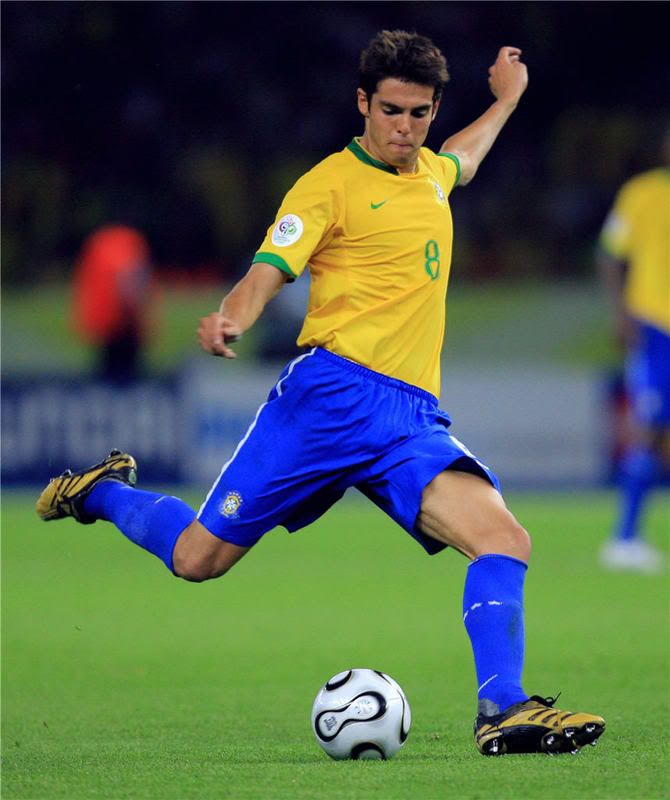 Outside of the sporting arena, Brazil had a great year in the financial markets. The Brazil Bovespa stock exchange was up huge, while its hard for americans to buy stock in Brazil companies not listed on the US Exchanges thanks to ETFs, the ETF that tracks the Brazil market symbol "EWZ" had a banner year up some 76% over 2007. Starting at 46.85 per share it ended the year at 81.00 per share. Check out the graph and wish you had invested at the beginning of the year.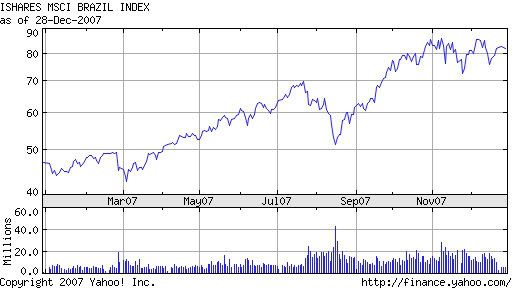 Also Petrobras the national oil company announced the discovery of the Tupi oil field, with an estimated 8 billion barrels of oil, it would be the 2nd largest oil find in the last 17 years. When it is finally pumping oil in 2014 or so, those 8 billion barrels when extracted could be worth over a trillion dollars on the open market. But dont get any idea of invading Brazil, as the USA in a single years uses almost 8 billion barrels of oil, so this would just be a tiny drop in the bucket.


The Brazil currency the Real had one of the best years against the dollar advancing some 17% year to date, while this is great for the country, it makes going to Brazil and enjoying those awesome caipirinha, the national drink of Brazil.. I mean what other country has a designated National Drink??


Brazil also kept their bumper crop of super hot supermodels taking over the Victoria's Secrets catalog and runaway show, gotta give props to Adriana Lima, Alessandro Ambrossio, Isabeli Fontant, Izabel Goulart and all the other hotties. Enjoy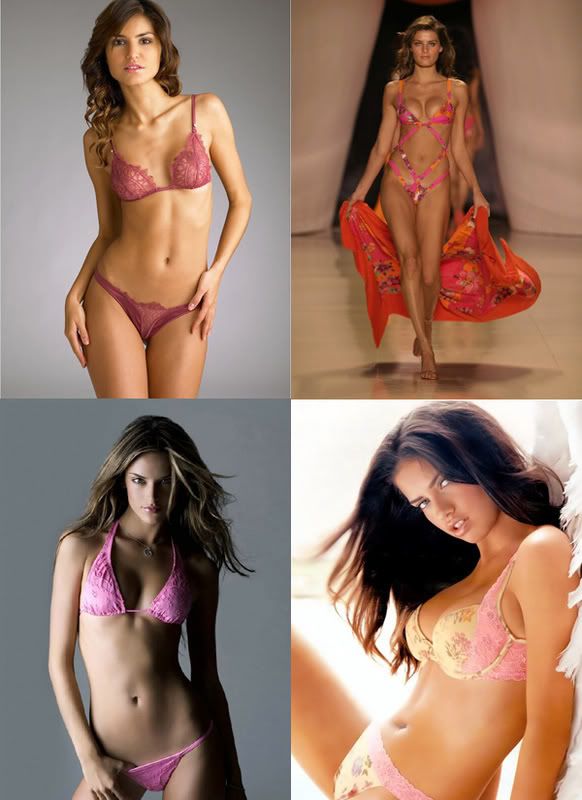 All in all it was a good year for many people, I hope everyone out there reading has a safe and good New Years eve and may 2008 be better for you than 2007.