This is what feels like the trip is real. First it was the arrival of my plane ticket(one-way to Helsinki via London... I guess i'll make it back to the USA eventually).. Well yesterday morning the bell rang and it was DHL with a lovely yellow enevelope with the tickets inside. They are very green, which is just as fitting considering how much i paid for them(400+ Euros) and what they are going for on the resale market now(600 bucks a game).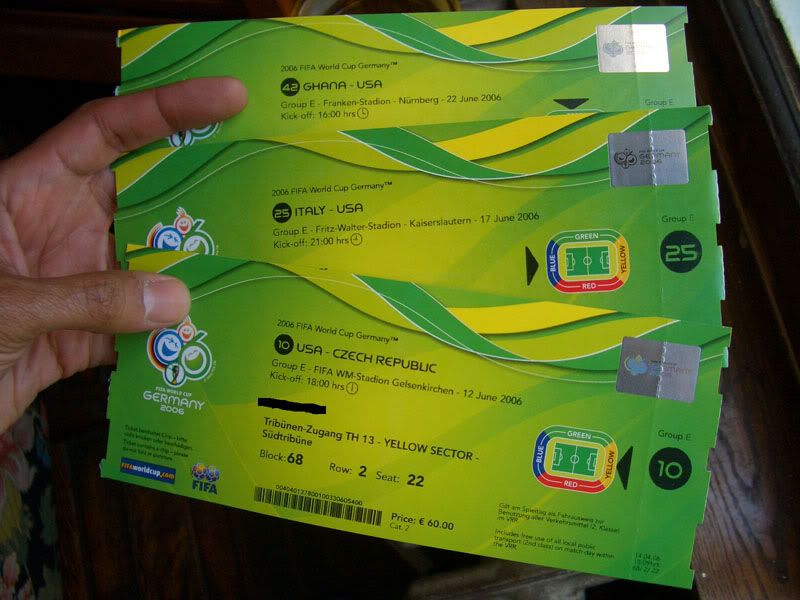 Now the cool thing are the conditional tickets for if the USA dont make it out of the first round, look like they can be picked up 2 days in advance at any ticketing center in Germany. I was initally all worried about them only being available for pickup the day of that game in that city. And with the schedule up in the air as to where the game is going to take place and who is playing in it, that was going to be a traveling nightmare, but no longer.


Once the USA team is announced on May 2nd, it will again be another step to feeling more real like this trip is happening. Till then I got my travel books and still some planning to get done!